Our commitment to safety has been with us since the beginning. To ensure our electrical and natural gas connections stay safe, secure and reliable, we are continually vigilant about maintaining our infrastructure. As part of our
STAR initiative
, every year, we inspect and maintain our distribution systems so they deliver energy that's always there and always safe.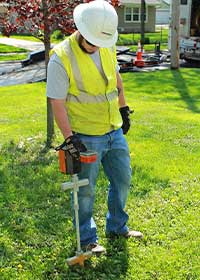 Every year, our gas team and contract partners work to inspect our natural gas pipelines and facilities. This is a routine inspection to proactively monitor our gas delivery systems and ensure they meet our high safety and reliability standards.
During this field surveying work, we will gradually move across communities in our service territory over the summer months.
Review our frequently asked questions
and find out when we'll be in your neighborhood.
---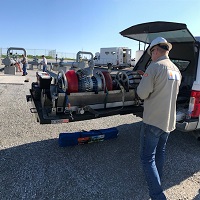 Have you ever wondered how we inspect equipment that we can't see, like underground natural gas transmission lines? We use a "smart pig!" Not an animal, a smart pig is an in-line inspection tool that gives us a peek inside our gas transmission lines.
---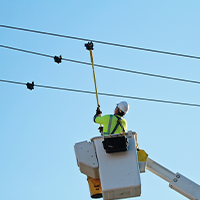 We have added hundreds of smart sensors to our electric lines, which helps us restore service more quickly if an outage occurs. The devices instantly transmit precise outage and location details to our control room operators if the sensors detect a service interruption.
---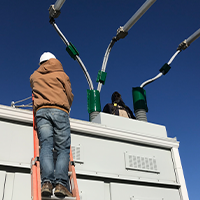 Wildlife are dangerous to our electrical systems, and our electrical systems are dangerous to wildlife. That's why we're fortifying our electric substations with protective equipment to reduce outages and save a squirrel in the process.
---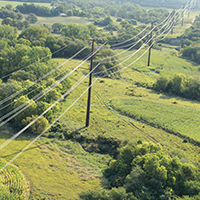 Twice a year, our forestry team conducts an aerial inspection of over 1,400 miles of power lines via helicopter. We also use drones to conduct additional inspections.
---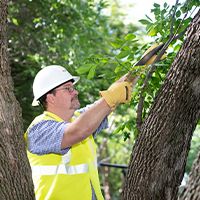 Trees and branches that come into contact with power lines can cause a significant number of brief and prolonged outages. That's why we have a routine maintenance program that balances preserving trees and protecting power lines.
---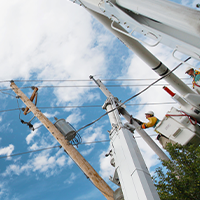 Utility Pole Replacement
We continuously inspect and proactively replace utility poles throughout our service territory. As part of a two-year project in Iowa, we are currently replacing more than 500 miles of overhead lines in our rural electric distribution system, including more than 12,000 poles. This proactive measure goes hand in hand with replacing poles damaged by vehicle crashes, weather events or other circumstances.
---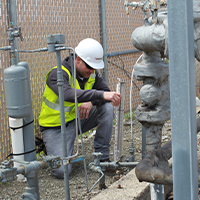 Replacement of Natural Gas Meter, Regulator and Odorant Systems
As technology advances, we are continually replacing legacy equipment that measures and controls natural gas flow and pressure, including regulator stations and gas meters, as well as equipment that delivers the familiar rotten egg smell to odorless natural gas, to enhance safety.
---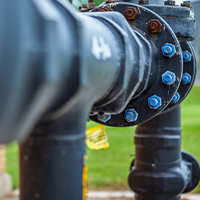 Cast Iron Pipeline Replacement
Since the late 1800s, cast iron and wrought iron were the materials of choice for the nation's energy pipelines, and cast iron pipes still safely deliver natural gas today in many areas of the country. Over the course of several decades, we have replaced our entire cast iron pipeline infrastructure.
---