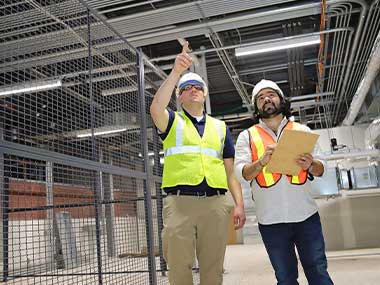 Our customers, shareholders and employees expect the highest quality service in every aspect of our business. We maintain that same standard for our vendors and believe that quality, service and cost advantages are best achieved when we work collaboratively toward common goals.
Our vendors must demonstrate a solid track record for:
Customer service
Lowest total cost
On-time deliveries
Communication
Ethics
Technical expertise
To participate in our vendor or supplier bid opportunities, companies must be registered on the
Oracle Fusion Supplier Portal
. The entire bid process (RFx) will be conducted through Oracle Fusion including Request for Information (RFI), Request for Proposal (RFP) and eAuctions. New and existing MidAmerican Energy vendors must be registered and approved in the system before receiving any project alerts. Once registered in the system, you could be alerted for bid opportunities with other affiliates, such as BHE Renewables, LLC and MidAmerican Energy Services.
Registration tips
Using a smartphone, you will need to setup multi-factor authentification (MFA) using the Microsoft Azure Authenticator app, which adds a layer of digital security to your company profile
Once registered, your profile will be noted as a "perspective supplier," and then, once vetted, your company profile will be approved
Upon approval, you will have access to the supplier portal, where you can sign-up for bid alerts and submit RFPs, etc.
Vendors must comply with the following policies: