MidAmerican Energy works closely with site selectors, commercial developers and our local, regional and state partners to attract and retain businesses. We offer low rates, dependable, renewable energy and reliable infrastructure, giving companies competitive economic advantages. Our service area includes Iowa, Illinois, Nebraska and South Dakota. See our
detailed territory map
.
Investing in renewable energy has been an important part of keeping our rates affordable. MidAmerican Energy's electric rates are 35 percent below the national average.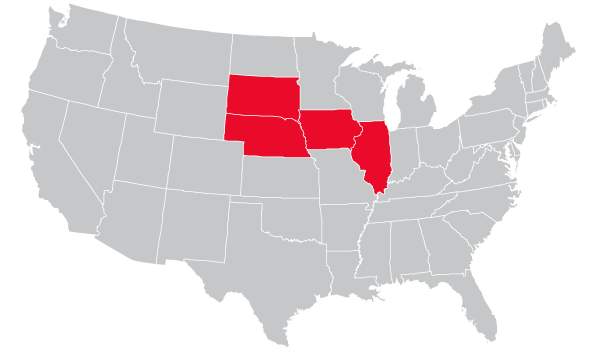 Service Area:

10,600 Square Miles
---
Electric Customers Served:

781,000
---
Gas Customers Served:

804,000
We partner with state and local officials to connect companies with available financial assistance programs. Our
team
can serve as your single point of contact to help coordinate the process with state and local organizations.