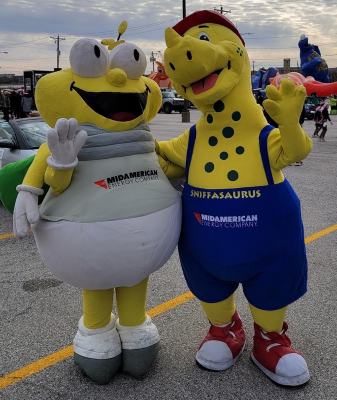 Understanding how to remain safe around electricity and natural gas should start at an early age. This is where our friends Louie the Lightning Bug and Sniffy the Sniffasaurus come in. As we work to keep our employees and communities safe through ongoing training and maintaining our energy systems, these mascots are there to help remind younger audiences about safety too.
We encourage parents, caregivers and teachers to visit
Energy for Education
with your kids or students to learn about the science of electricity, play interactive games, download classroom resources and more!