Renovated work locations, rural and urban areas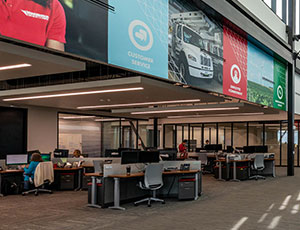 Whether your work is based in the office or out in the field, we have updated, modern spaces for our employees to do their best work. Most of our workplaces are open-office environments so that you can collaborate easily with your co-workers.
For our electric and gas crews, we have redesigned service centers that are located in both rural and metro areas throughout our service territory. Our service centers are positioned to allow easy access to the communities we serve to provide quality service to our customers.
Overall, Illinois, Iowa and South Dakota are home to vibrant, growing midsize cities that offer bike trails, nightlife, sporting events and museums. While our smaller towns offer quaint main streets, great hunting and fishing locations, and wide-open spaces.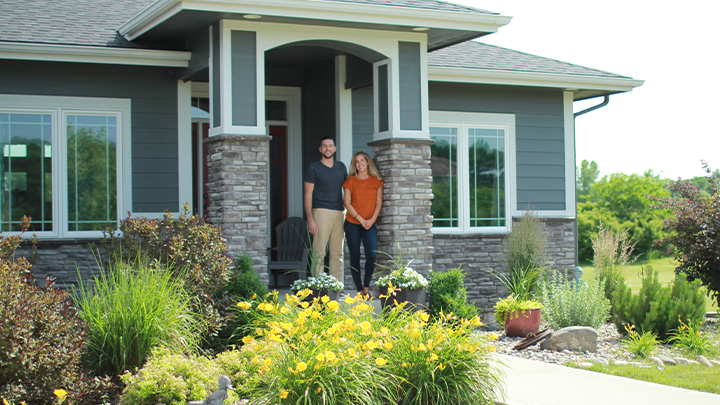 Affordable housing, great schools
Two of Iowa's biggest metro areas, Des Moines and the Quad Cities, boast some of the lowest costs of living in the U.S. Des Moines was designated as the No. 7 Most Affordable Housing Market by GoodHire in 2022, among many other impressive rankings. And, the Quad Cities was ranked No. 3 in Affordable Places to Live by U.S. News & World Report in 2022.
But if you're not one for the city, you'll have no problem finding land to establish your roots in beautiful rural Iowa. Plus, according to WalletHub, Iowa ranks No. 12 in their "Best States for Families" ranking which examines median family income, housing affordability and quality schools.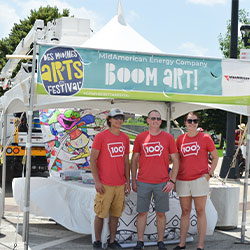 Looking for things to do? Take the whole family to the famous Iowa State Fair or hit the water in the "Iowa Great Lakes" region. And in the winter, learn something new at one of the many museums or sample craft beers from one of the more than 100 breweries across the state.