As one of the most affordable types of energy, electricity is used around the globe to power homes and businesses alike. MidAmerican serves more than 808,000 electric customers with safe, reliable service in Iowa, Illinois and South Dakota.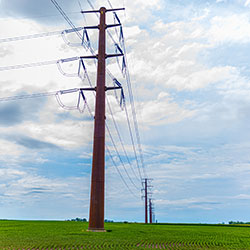 Electricity is generated at a generation facility, such as a wind farm, and transported across many miles via large high-voltage transmission lines. The smaller lines that transport electricity to your home and small businesses are called distribution lines. Distribution wires operate at a much lower voltage than transmission lines. The individual wires that connect your home or business to the electrical grid are called service drops. Learn more about your
electric service connection system
.
Electric Grid Structure
GENERATION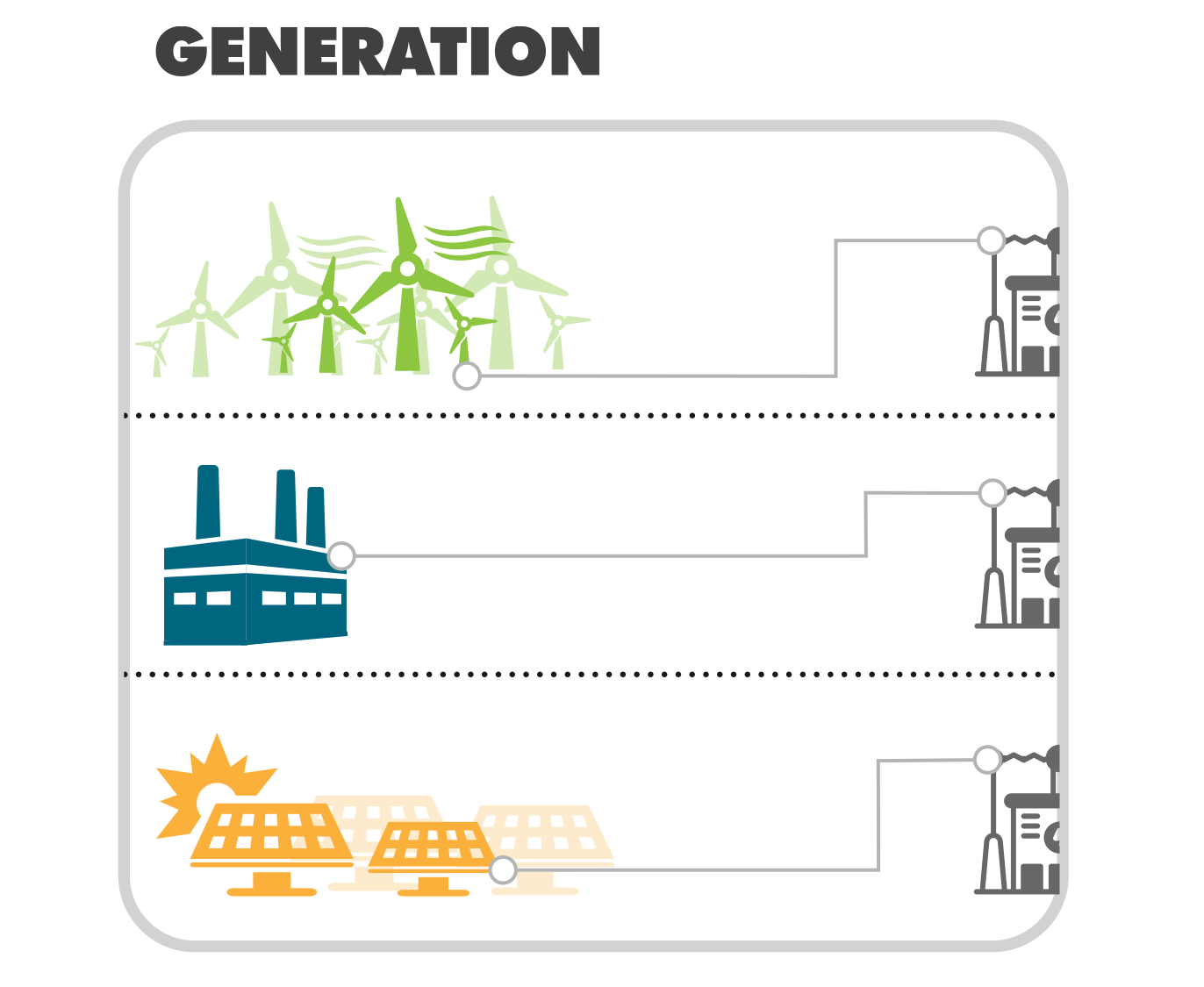 TRANSMISSION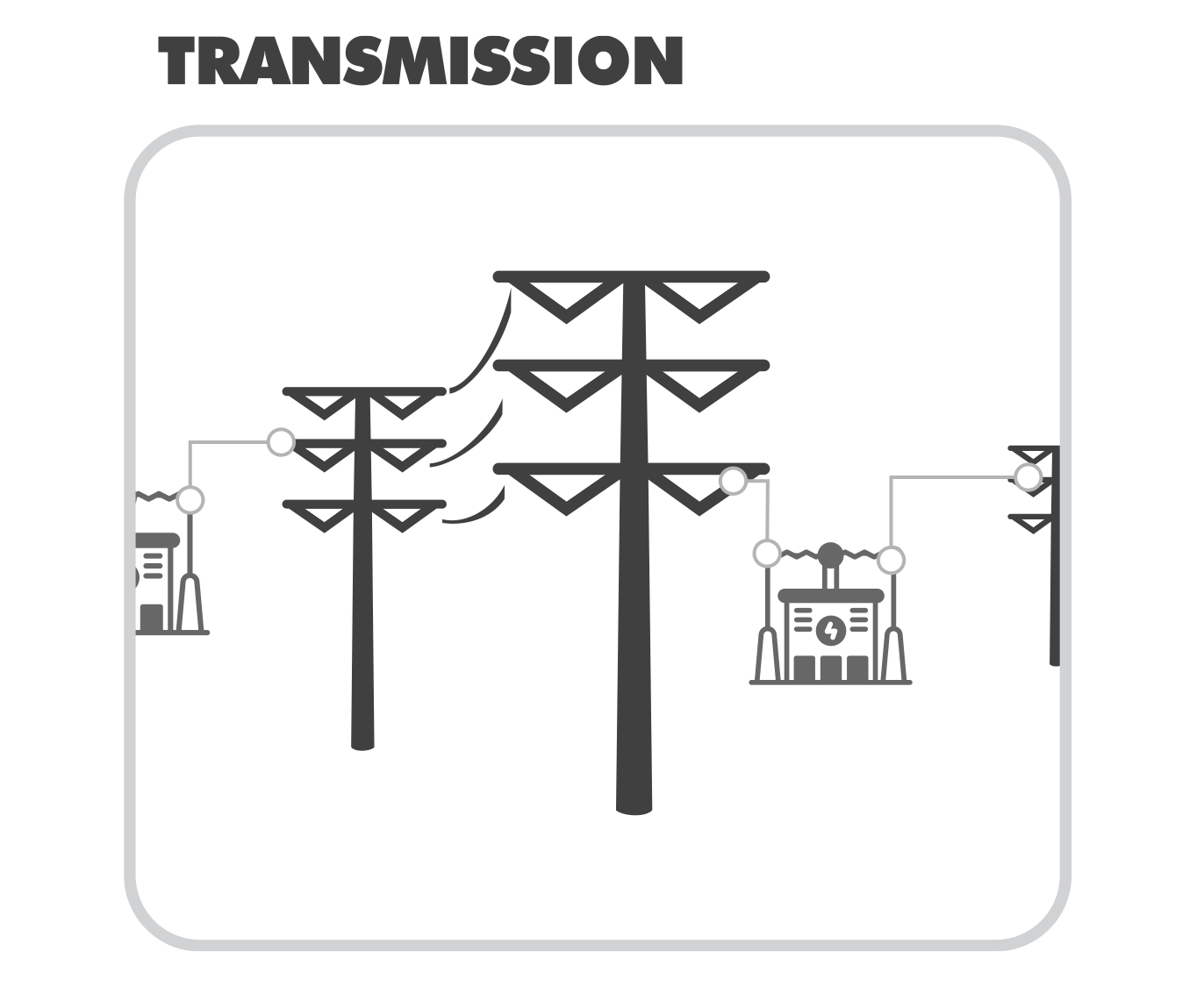 DISTRIBUTION