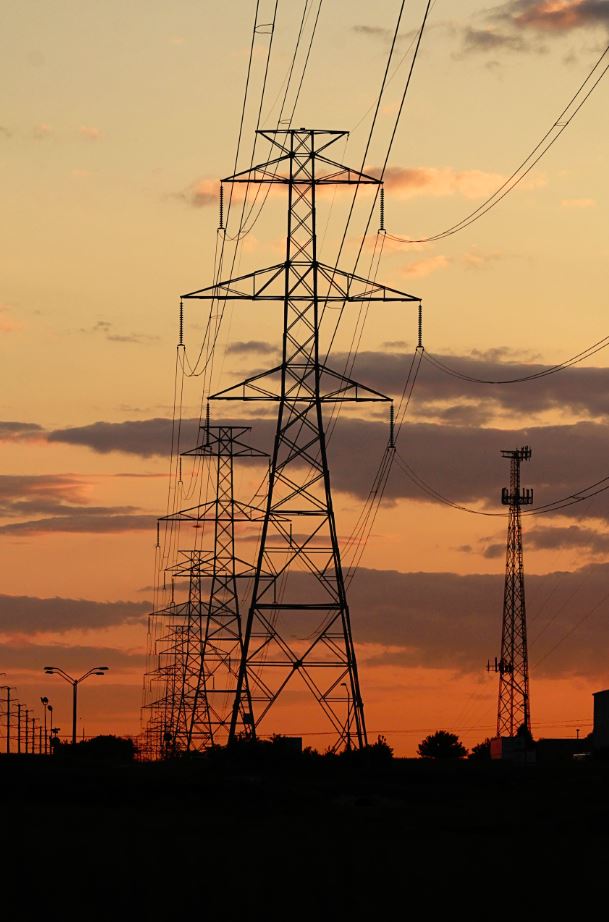 As one of the most affordable types of energy, electricity is used around the globe to power homes and business alike. MidAmerican Energy serves more than 808,237 electric customers with safe, reliable service in Iowa, Illinois and South Dakota.
Electricity is generated at a generation facility, such as a wind farm, and transported across many miles via large high-voltage transmission lines. The smaller lines that transport electricity to your home and small businesses are called distribution lines. Distribution wires operate a much lower voltage than transmission lines. The individual wires that connect your home or business to the electrical grid are called service drops. Learn more about your electric service.
To keep your service safe and reliable we conduct thousands of inspections and methodically trim vegetation around poles and wires. Watch how we conduct aerial checks for tree growth near transmission lines!
MidAmerican is part of the Midcontinent Independent System Operator, Inc., (MISO) a not-for-profit member-based organization that ensures reliable, least-cost delivery of electricity across all or parts of 15 U.S. states and one Canadian province. In cooperation with stakeholders, MISO manages approximately 65,000 miles of high-voltage transmission and 200,000 megawatts of power-generating resources across its footprint.
MISO Multi-Value Projects
MISO members have completed most of the transmission expansion plan, primarily designed to deliver reliability to the Midwest region and provide effective and efficient transmission solutions to meet expected growth in renewable energy generation. As part of MISO, MidAmerican assisted with the construction of four of the plan's 17 transmission projects. MidAmerican's portion of the project affected 12 Iowa counties and four Illinois counties.
MISO OASIS