MidAmerican is focused on meeting our customers' energy needs with cleaner generation and minimizing our impact on the environment.
Since 2004, we have invested nearly $13 billion in renewable energy, allowing us to deliver clean and affordable energy to our customers. In fact, 88.5% of the energy our Iowa customers used in 2021 was from renewable sources – that's our
GreenAdvantage
. As of year-end 2020, MidAmerican has also reduced our CO
2
emissions by 58% since 2005.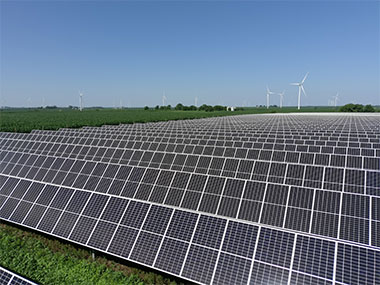 As part of MidAmerican's journey to a net-zero carbon future, we will invest in more renewable energy, such as
solar
and pumped hydro projects, and cleaner technologies, like battery storage and nuclear power. These investments will continue to climb as we strive to reach our 100% renewable energy vision. Plus, we're taking extra measures to protect the environment by reusing some of the materials that make our renewable energy initiatives possible - like recycling wind turbine blades.

The metal components of a blade are valuable scrap materials, the long balsa wood spars that support a blade's overall structure are valuable for construction purposes, and the resin that holds the blade together is burned to generate the heat needed for extracting and upcycling the glass fiber. Then, the recycled fiberglass can be provided to manufacturers to go in things like concrete mixes, boats, sporting equipment and more.
Wildlife and habitat protection are an essential part of our environmental efforts. We developed a
Habitat Conservation Plan
in partnership with landowners and the U.S. Fish and Wildlife Service, that outlines how we minimize and mitigate negative impacts our wind turbines or energy generation systems have on local ecosystems.
Energy efficiency is more than just making the most power with the least impact, it's helping our customers use energy wisely to meet their needs while reducing their usage. Energy management will be an important part of a net-zero greenhouse gas emissions future.
SummerSaver
, our demand response program, helps protect our system and reduce usage during peak hours on the hottest days of the summer. Our energy efficiency rebates help customers save on energy-saving equipment, while programs like
HomeCheck® Online
help our customers evaluate their energy usage to make small changes to reduce energy consumption.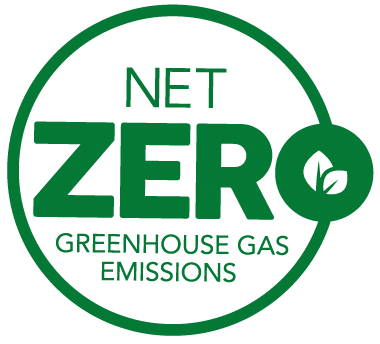 Alongside Berkshire Hathaway Energy's family of businesses, we are also striving for a net-zero greenhouse gas emissions future. Collectively, we aim to reach this sustainability goal in a way our customers can afford, regulators will allow and technology advances support. As of 2020, Berkshire Hathaway Energy has spent $34 billion on renewable energy, and has made commitments to spend an additional $2.5 billion by 2022.
Learn more about these sustainability initiatives
.
Additional emissions and regulatory reports below:

MidAmerican knows that the future of transportation is electric. Electric vehicle (EV) adoption in the Midwest has lagged because of a lack of charging infrastructure. But we're committed to changing that by building a network of more than 35 EV fast chargers across Iowa and offering rebates for EVs and chargers for our customers.
Beyond personal vehicles, we've partnered with DART in Des Moines, MetroLINK in the Quad Cities and Iowa City Transit in Iowa City to add electric buses to their fleets. These 100% electric buses run on cleaner energy. Even bikes are running on clean energy! MidAmerican and the BCycle program brought electric bikes powered by wind and solar to downtown Des Moines in 2021.