Service Territory and Communities
MidAmerican Energy provides electric and natural gas service in Iowa, Illinois and South Dakota, and natural gas service in Nebraska. We safely manage more than 29,000 miles of power lines, over 700,000 utility poles, as well as circuits, connections and control systems to keep everything on for our customers.
Our teams analyze and invest in MidAmerican Energy systems and equipment to deliver the energy you need, whenever you need it, and ensure our systems run safely, reliably and cost-effectively. Throughout the year, we inspect and maintain our electric and natural gas distribution systems so they deliver energy that's always there and always safe. Learn more about our
Safety Through Asset Reliability initiative
.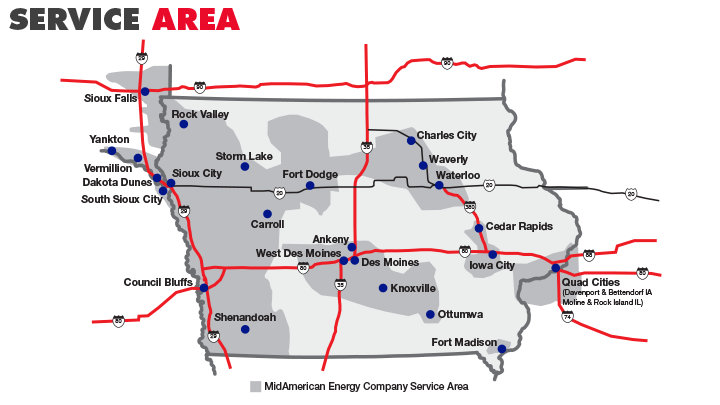 Want a rate estimate for industrial electric or gas use? Complete the forms below and submit a request today.