Commercial Gas Transportation
South Dakota Customer Notice:
MidAmerican has recently filed a request with the South Dakota Public Utilities Commission for a
natural gas rate increase
for infrastructure safety and system improvements.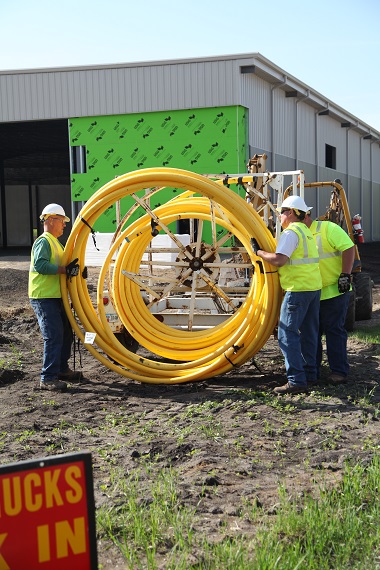 Gas transportation provides business customers the opportunity to reduce energy supply costs by purchasing their own supply on the open market and delivering their supply to our system.
MidAmerican Energy's natural gas transmission and distribution system consists of approximately 23,000 miles of main and service lines and serves 765,000 customers in Iowa, Illinois, Nebraska and South Dakota. We support the Environmental Protection Agency's Methane Challenge Program by implementing excavation damages best management practices, which help ensure the integrity, reliability and efficiency of our pipeline operations.
A customer's distribution energy charge – the charge to move natural gas across MidAmerican's distribution system to the customer's facility – remains the same.
Transportation customers can use the GasMAIN website to efficiently and accurately exchange gas transportation information with us. Customers and marketers can monitor the company's system conditions, schedule gas for delivery, access usage information, view natural gas tariffs, and communicate directly with Gas Control and their key account manager.
To see if gas transportation is right for your business, contact Nicole Jenness.