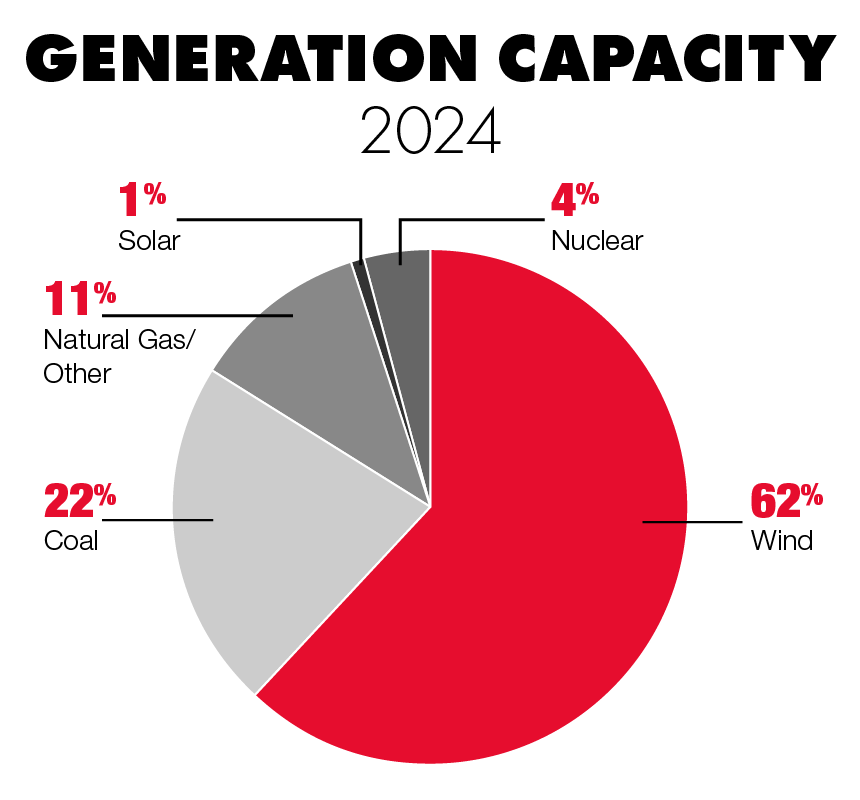 At MidAmerican Energy, we provide electric and natural gas service to over 1.6 million customers across the Midwest. We also generate a majority of the energy we deliver using a variety of renewable and traditional fuel sources to ensure affordable service without interruption.
While renewable energy is a larger piece of the pie than ever before, we continue to rely on traditional fuel types to ensure that our customers have energy when and where they need it. When the wind doesn't blow or the sun doesn't shine, it is still essential that we maintain a diverse generating portfolio so we can provide our customers – families, farms, businesses and our largest industrial users – with a reliable energy source.

While we transition to cleaner energy sources, we also must ensure that we provide energy that is reliable and affordable. As technologies evolve to be proven and cost effective, we will utilize a variety of energy sources, including fossil fuels.

We work to ensure that our coal-fueled plants that operate today are equipped with the best-available, state-of-the-art environmental controls, helping to minimize the environmental footprint of every asset in our portfolio. And, older coal units have been retired in the last several years.
We continue our efforts to expand the use of renewables by exploring new technologies, like battery storage, and developing small- and utility-scale solar projects.
At MidAmerican, our core principles of
Environmental Respect
and Customer Service will always drive our efforts for our customers.