STAR: Safety Through Asset Reliability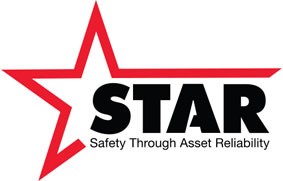 Being obsessively, relentlessly at your service means doing everything we can to make our customers, our team, and the environment safe. It goes beyond following best practices and ensuring our team has top-notch training. It also means investing in our energy infrastructure so we can provide our customers with safe and reliable service. We accomplish this through our Safety Through Asset Reliability initiative, which we call STAR.
We demonstrate our STAR philosophy in two ways: our ongoing maintenance efforts, and our current, short-term improvement projects.
Featured Project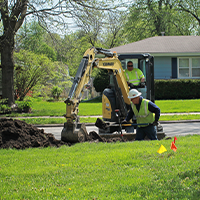 MidAmerican is currently replacing 343 miles of low-pressure distribution systems with new, modern systems. This project impacts nearly 18,000 residential and business customers in the Quad Cities and Iowa City. Once completed, we will have no remaining low-pressure systems in our four-state service territory. This gas upgrade project is being completed in phases by location, dependent on supplies and weather.
Ongoing Efforts
We are constantly making updates and improvements to our systems to make our energy infrastructure even safer and more reliable. From trimming trees exposed to our power lines,
installing infrastructure
to protect our systems and local wildlife from each other, to carrying out routine
aerial inspections of all our power lines
, our ongoing STAR projects help us ensure a safe energy system and a safe environment.