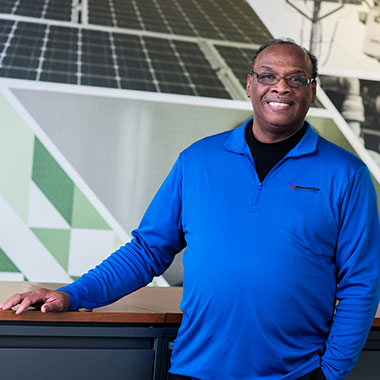 Whether you operate a small bakery, manage a large business complex or own an industrial manufacturing plant – keeping operating costs low is vital to your bottom line. While you focus on growing your business, MidAmerican will focus on delivering you renewable, reliable energy at some of the most affordable rates in the nation.
Our industry-leading reliability scores allow business customers to trust that the energy you need to power your business will be there when you need it.
Here to Help
Our Business Advantage team is trained to work specifically with commercial customers, property managers and business owners. Call Business Advantage at
800-329-6261
, available weekdays 7 a.m.-6 p.m, or email us at
BusinessAdvantage@midamerican.com
.
All commercial customers also have access to our dedicated team of account management professionals to provide further assistance. Business connections managers are available to provide 1:1 assistance, meet in person and connect you to the right resources to handle any issue you may have when it comes to your electric or natural gas service.
Manage Your Business Online
With our robust self-service online tools that are available 24/7 in My Account, you can manage your service from anywhere, at any time. Set up
My Account
now to handle account actions online, including:
Pay and view current bill
Sign up for outage and billing alerts
Manage text and email notifications
Report outages
Download and view previous bills
View energy usage