Iowa Business Instant Discounts and Rebates
Investing in new, more efficient equipment can help you save energy and reduce your utility expenses for years to come. Our
Instant Discounts
and
Rebate
offerings can help you save on the upfront costs to install and maintain energy-saving equipment, so that you can start reaping the benefits of that investment sooner.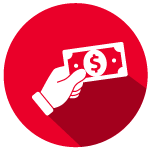 Instant Discounts
Save money right away when you purchase equipment from qualified dealers and installers.
Available for qualifying models of:
Central air conditioners (small)
Natural gas furnaces
LED linear replacement lamps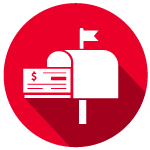 Rebates
Get money back after your new equipment is installed. Apply for your rebate online.
Available for qualifying models of:
Central air conditioners (large)
Air-source heat pumps
Natural gas boilers
LED lighting (see table below)
Instant Discount Offerings
Our Instant Discounts program incentivizes local distributors to stock energy-efficient equipment, making it easier for you to find more energy-saving models in your area and reduce your energy bills and overall carbon footprint. Ask your preferred HVAC or lighting contractor if they participate in MidAmerican Energy Instant Discounts.
| | | |
| --- | --- | --- |
| Equipment | Discount | Qualifications |
| Small central air conditioners | $75 – $300/unit | 🗎 |
| Natural gas furnaces | $37.50 – $150/unit | 🗎 |
| LED linear lamps | $1.50 – $5/lamp | 🗎 |
Rebate Offerings
Get money back after you've purchased and installed your new energy-saving equipment.
Heating and Cooling Equipment

Equipment

Potential Rebate

Qualifications

Air-source heat pumps
$400 – $600/unit
🗎
Large central air conditioners
$40/ton
🗎
Natural gas boilers
$4/MBtuh – $6.50/MBtuh
🗎
Lighting

Equipment

Potential Rebate

Qualifications

LED troffer fixtures and retrofit kits
$15 – $30/fixture
🗎
LED hanging or suspended linear fixtures
$30/fixture
🗎
LED high- and low-bay fixtures and retrofit kits
$40 – $325/fixture
LED outdoor area lighting
$50 – $150/fixture
🗎
LED exterior fixtures
$50 – $100/fixture
🗎
Ceiling-mounted LED parking garage fixtures
$135 – $400/fixture
🗎
Keep in mind
Review the Iowa Qualifications and Conditions to make sure you qualify.
Commercial new construction projects, including multifamily new construction, are not eligible for nonresidential heating, cooling or lighting rebates and incentives, and must participate in the Commercial New Construction program.
Instant Discounts are only available by purchasing your equipment through a participating Instant Discounts provider.
Instant Discounts cannot be combined with any other rebate or incentive program, including prescriptive rebates.
Gather all necessary application information, including equipment manufacturer, model and serial numbers (if applicable).
If installing heating or cooling equipment, ensure the equipment is AHRI Certified®.
Have all necessary documents for upload, including itemized sales receipt or invoice and DLC Primary Use Designation Sheet for LED lighting.
Applications must be submitted within six months of the invoice or by December 31, 2023, whichever comes first.

Custom Equipment
If specific equipment you intend to purchase and install is not listed, it may qualify as a custom project in our
Nonresidential Energy Solutions program
. To discuss your needs, call us at 800-432-8583 or contact your business connections manager.