Energy Efficiency for Your Business
Reducing your energy usage helps your business lower operating costs, achieve sustainability goals and demonstrate a commitment to the environment.
As your energy efficiency partner, MidAmerican offers a variety of discounts and incentives, programs, and easy tips to help you use less energy and save money. Our programs make installing energy-saving equipment more affordable, while our experts and partners can consult with you one-on-one through major projects or offer guidance on the best equipment options for your business.
Get started today!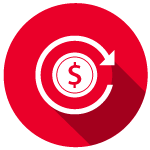 Programs and Rebates
Learn what resources are available to help your business save energy, invest in energy-efficient equipment and more.
---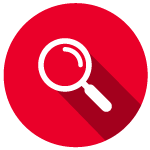 Find a Contractor
Search our Trade Ally database of Instant Discounts providers, dealers, installers, contractors and Qualified Service Providers with the expertise to help you meet your energy goals.
Industry Guides
Get a breakdown of energy costs, challenges and solutions specific to your business. See how you stack up compared to other businesses in the Midwest, what drives up energy costs the most in your industry, and how we can help address your energy needs and save money.
Looking for ways to advance your sustainability goals?
Just being a MidAmerican customer in Iowa, our sustainability achievements are yours to claim. Use our
GreenAdvantage® program
to claim a verified amount of renewable energy that powers your business operations in our service area. In 2021, the Iowa Utilities Board verified that MidAmerican's produced renewable energy amounted to 88.5% of the electricity we delivered to Iowa customers like you.
Trade Allies
MidAmerican values the relationships we have with our Trade Allies – dealers, contractors, suppliers, Instant Discounts providers and design professionals who can help our customers with energy efficiency projects.
Trade Ally Central
makes it easy for you to find the necessary resources to assist customers or to contact the Trade Ally Ambassadors.