We're prepared to serve you - even during extreme cold
Our electric and natural gas systems will continue to meet your energy needs through the recent cold snap.
You may have recently seen news stories of the extreme cold weather affecting electric and natural gas service across the Midwest. While utility providers in other areas are facing challenges due to the extreme weather coinciding with high energy demand, our systems are strong and operate on a portion of the electric grid that hasn't been experiencing those challenges.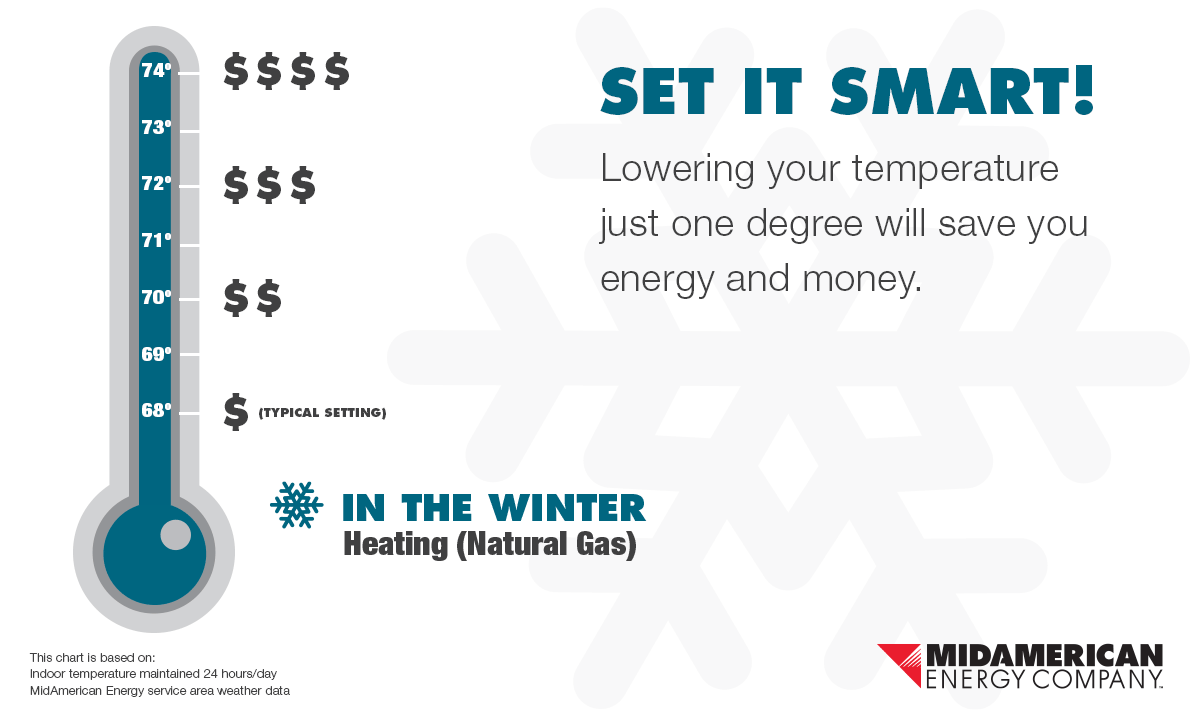 We expect both your electric and natural gas service will continue without interruption during this cold snap, and that the warmer temperatures coming later in the week will help resolve the challenges facing other utility providers outside our service area.
Being obsessively, relentlessly at your service means delivering the energy you need even in the worst of conditions. That's why we're constantly investing in the resiliency and reliability of our systems as part of our Safety Through Asset Reliability (STAR) initiative.
Save energy, save money
While our systems operating normally to meet your energy needs, we will always encourage you to conserve energy to save money on your utility bill. As people use more energy during cold conditions, utility bills are likely to increase. Even a few small adjustments can have a big impact on lowering your energy bill without sacrificing your comfort. Simply lowering your thermostat a few degrees goes a long way. If your home furnace is efficient and reliable, we recommend turning it down to a minimum comfortable temperature at night to save energy. If you a have a smart thermostat, you can program it to do this automatically.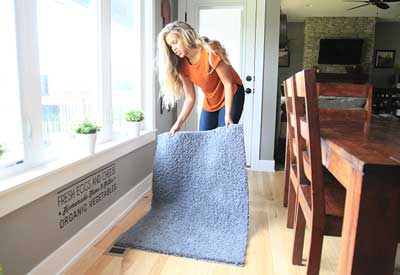 But, if your home isn't as efficient or your furnace is older or less reliable, swings in temperature settings can increase the load and stress on your furnace to warm back up to comfortable temperatures in the morning. If your home efficiency or furnace reliability are concerns to you, we recommend you reduce your thermostat to the lowest comfortable setting and hold that temperature until the frigid weather improves. Consider contacting a trusted heating and cooling professional to assess the condition of your furnace or home's heat flow.
Here are some other easy tips and tricks to help conserve energy, save money on your utility bill, and stay safe and warm during extreme winter conditions:
Check your furnace filter. If the filter is dirty, replace it according to the furnace manufacturer's recommendations.
If your home furnace has outdoor plastic intake and exhaust vent pipes, clear any snow and ice to ensure they're not blocked.
Check your interior supply and return air vents, baseboards and radiators to make sure warm air can circulate indoors.
To help keep your utility bill down, limit the use of space heaters when possible. Instead, add a layer of clothing or an extra blanket. If you use a space heater, place it at least three feet away from other objects. Shut it off when you go to sleep or leave the area.
If you have window curtains, keep them closed at night to help stop cold air that leaks in through your windows. During the day, open them when it's sunny to help warm your home. Close curtains on windows that are not in direct sunlight.
If you feel cold air drafting in through windows or doors, consider adding weather stripping.
Do not use a gas stove to heat your home and do not run a generator indoors. This can result in carbon monoxide poisoning.
A working carbon monoxide detector is just as important as a smoke alarm. Test both regularly. Carbon monoxide is odorless. CO poisoning can cause flu-like symptoms – even death. If you suspect CO poisoning, dial 911, seek fresh air and remain outside or elsewhere until help arrives.
If you smell natural gas, leave the area immediately. From another location at a safe distance, call MidAmerican Energy at 800-595-5325, and then dial 911.
Hire a professional to inspect and service your furnace once a year to make sure it's working correctly, which will help keep you safe and warm during the next cold snap.
Always here for you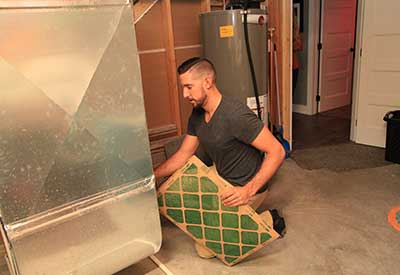 If you're experiencing financial difficulties, please call us at 888-427-5632 and we can find a payment option that will work for you.
Thank you for your help while we work to ensure our service is always safe, affordable and reliable. Helping you stay warm while saving energy and money is one of the many ways we are obsessively, relentlessly at your service.

You may also be interested in: