Power Outage Preparation Tips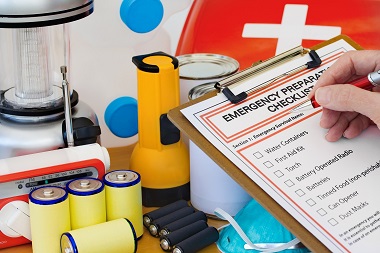 Flashlights
Battery-powered radio
Extra batteries for flashlights and radio
A three-day supply of nonperishable food and water for everyone in your household. Not sure if your food is safe after a power outage? Check out this food safety guide.
Manual can opener
Blankets and warm sweaters
First-aid supplies
Extra cash (in case local ATMs are down)
Plan ahead
Store your safety kit in a place that's easy to find in the dark and make sure everyone in your family knows where it is kept. Review with children what to do if an outage happens while they are with a sitter or home alone.
Make arrangements for medical equipment
If you or someone in your care has a condition that requires continuous or special medication or life support systems, or if your medications require constant refrigeration, contact your doctor and enroll in our
Life Support program
.