Nebraska Residential Rebates
You want to save on your energy bill – we want to help. Our rebates are designed to help reduce the upfront cost of installing energy-saving home comfort equipment, so that you can start to reap the long-term savings of reducing your energy use faster!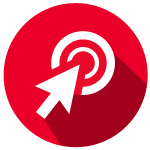 Apply online!
Apply for your rebate online with our new web-based system:
| Equipment | Potential Rebate | Qualifications |
| --- | --- | --- |
| Natural gas furnaces | $450/unit | 🗎 |
| Natural gas furnace tune-ups | $50/tune-up | 🗎 |
| Natural gas storage water heaters | $150/unit | 🗎 |
| Natural gas tankless water heaters | $250/unit | 🗎 |
Keep in mind
Review the Nebraska Qualifications and Conditions to make sure you qualify.
Have all necessary application information for entry, including equipment manufacturer, model and serial numbers (if applicable).
Ensure the equipment you are installing is AHRI Certified®.
Have all necessary documents for upload, including an itemized sales receipt or invoice.
Applications must be submitted by January 31, 2024.