Safety tips to follow this autumn
Digging, planting, harvesting – they're all good signs that fall is here! And it's important to consider the electric and natural gas infrastructure around you when taking on these tasks. Follow these tips to help you stay safe this fall:

Call 811 to have utilities marked before you start fall planting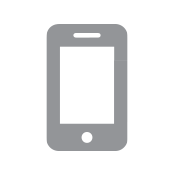 Call 811
at least two business days before work begins to avoid any risk, such as striking a gas pipe or underground electric line, when
digging or excavating
. Coming into contact with an underground electric line can shock or kill you and cause power outages, while contacting an underground gas pipe can lead to a fire or explosion. If you have privately owned facilities such as an irrigation system, underground dog fence, a gas or electric line to a backyard shed or grill, these lines are not located by requesting a locate ticket.
Plant trees a safe distance from power lines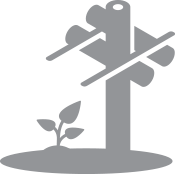 When planting a new tree this fall, small trees are the only trees that are safe to plant within 20 feet of a power line pole. Medium trees should be over 40 feet away, and large trees should be over 60 feet away. And, never plant a tree under a power line. See more tips to
planting trees safely
. Plus, remember not to build a deck or landscape within 3 feet of your gas meter – meter readers and MidAmerican crews need full access to your gas meter at all times.
For your mature trees that are growing too close to power lines, you can submit a
tree pruning request
to prevent outages caused by falling limbs.
Plant shrubs and other landscaping a safe distance from transformer boxes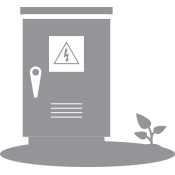 Are new shrubs and landscaping on your list of projects this fall? They
must be planted at least 10 feet away
from the access door to any underground electrical or transformer box and at least 3 feet away from the sides of the box.
Remember, when you're working outdoors this fall, do not remove any locate flags or paint that may have been placed by MidAmerican or another contractor.
Don't cut corners when it comes to farm safety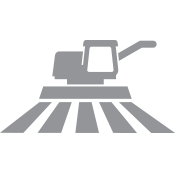 Harvest season is one of the most dangerous times of year for farmers. Extreme caution should be used when operating machinery near power lines –
steps you should take
include: planning your route, preparing for transport, staying grounded, staying put if you come into contact with a power line and exiting safely if there is immediate danger. And, it's important to know that constructing or
operating a grain bin
too close to electric lines runs the risk of burns, shock or electrocution.
Prepare your CO detectors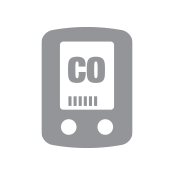 A carbon monoxide (CO) leak is more likely to happen in late fall/winter when you're running your gas fireplace and/or furnace. But a
CO detector
will provide an early warning if CO gas reaches a dangerous level. Your home should have at least one CO detector on every level. Install your CO detector in sleeping areas so you can hear if your detector alerts while you are sleeping. Also make sure your current detectors have fresh batteries so you don't take the chance of them not working.
Always follow general electric and natural gas safety tips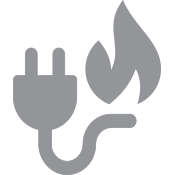 No matter what time of year it is, you should always follow
electrical safety tips
like staying away from fallen lines and shuffling – not running – from a fallen line. If you detect a
natural gas leak
, inside or outside, leave the area immediately, call us at 800-595-5325 and dial 911.
All of these tips are important and relevant all year round, but they are especially important to remember this time of year. Happy fall!
You may also be interested in: