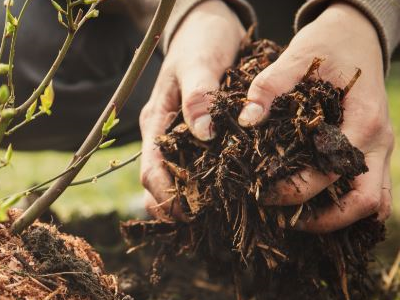 Crews working in our service territory generate more than 2 million cubic feet of wood mulch each year as they prune trees away from electric lines. We recycle and repurpose it by giving the mulch to customers, tree nurseries, schools and parks.
We can deliver loads of 10 cubic yards of wood chips to interested customers if our line clearance contractors are working in a nearby area.
To request a mulch delivery, contact us at 888-427-5632 or e-mail us at
trees@midamerican.com
to find out if tree crews will be working in your town soon.