Set your thermostat to save
Did you know that you can reduce your energy use simply by adjusting the temperature in your home or business?
This chart illustrates the approximate change in energy consumption that may result from adjusting your furnace setting above or below 68 degrees and air conditioner setting above or below 78 degrees.
Smart thermostats make it easy to schedule the right temperature setting at the right time.
Iowa
and
Illinois
customers can take advantage of our rebate for qualifying smart thermostats!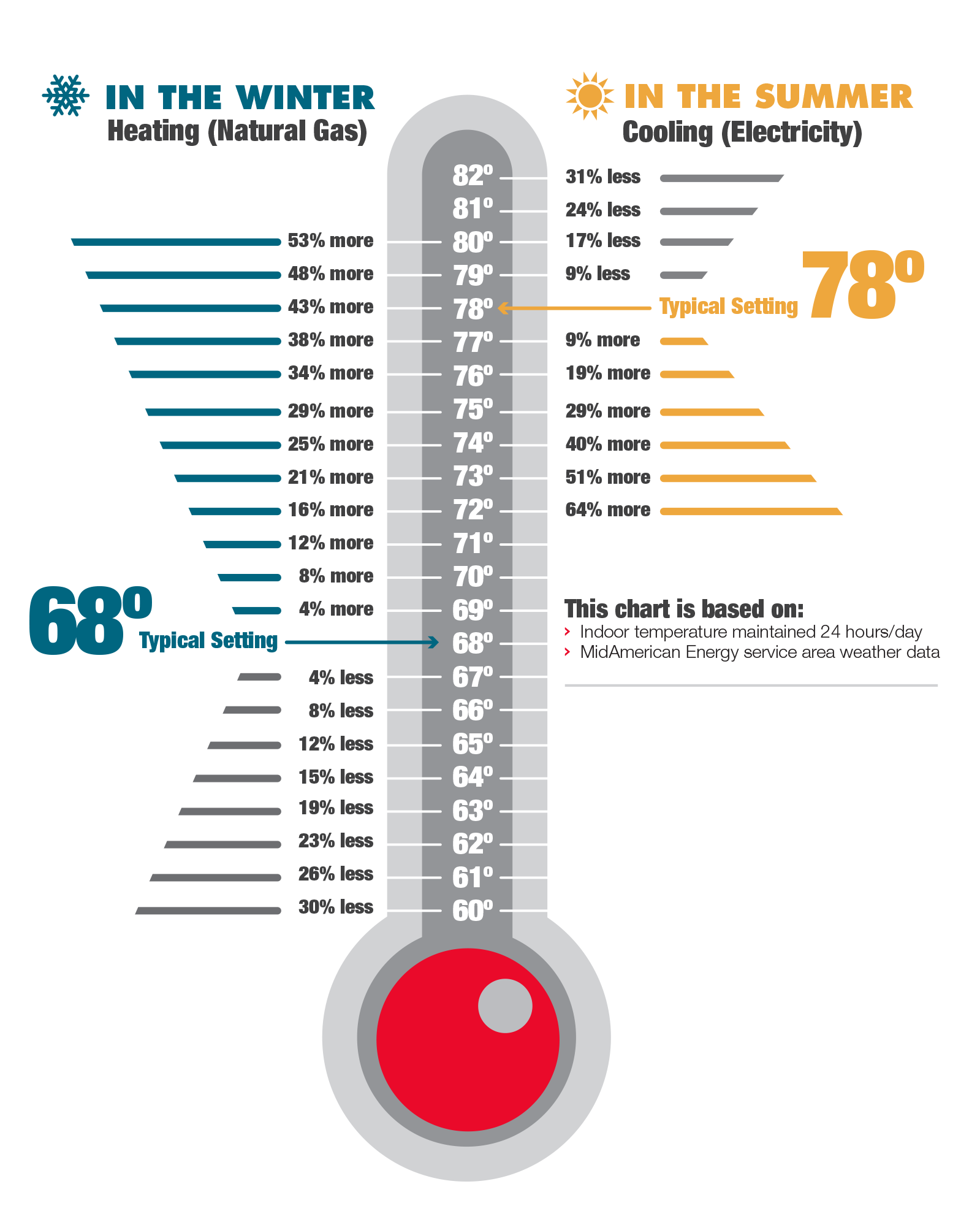 Are you shopping for a new furnace or air conditioner? Look for the ENERGY STAR® logo to find the most energy-efficient appliances.
Read more energy efficiency tips
.
You may also be interested in: