How we plan to deliver you more renewable, affordable energy
We are excited to announce our plans for a new renewable energy project in Iowa – Wind PRIME. The project would include 2,042 megawatts of wind generation and 50 megawatts of solar generation. The project would also include feasibility studies that take an "all-of-the-above" approach to investigating emerging clean energy technologies that will be an important part of the net-zero transition.
Once complete, this project would allow us to provide 100% renewable energy to our Iowa customers through our
GreenAdvantage® program
and move us forward on the road to net-zero greenhouse gas emissions.
How will this project impact you?
Wind PRIME would result in significant benefits for the environment, the economy and our customers, including: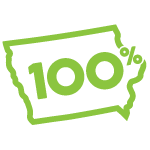 Delivering 100% renewable energy to customers every year
When combined with our other projects, the 2,092-megawatt Wind PRIME project would allow us to provide renewable energy equal to our Iowa customers' annual usage on an ongoing basis. In 2022, MidAmerican reached a significant milestone — meeting our Iowa customers' annual electricity demand with 100% renewable energy.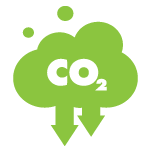 Reducing carbon
While thermal generation will remain a necessary part of
our energy mix
to ensure reliability for customers, the addition of Wind PRIME, once completed, is projected to result in an overall reduction of CO
2
by 15 million metric tons, or 75%, from 2005 levels.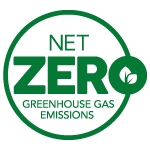 Striving to reach net zero
Wind PRIME would also support investigating additional clean energy technologies that will help us meet your demand for more renewable generation as well as lower- and noncarbon generation.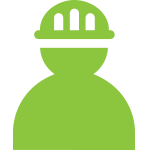 Providing jobs and economic impact
Wind PRIME would create more than 1,100 full-time jobs during the construction phase and another 125 full-time positions for ongoing operations and maintenance. The project would also provide an estimated $24 million per year in local property tax payments on wind turbines and solar facilities, and provide more than $21 million per year in landowner easement payments.
If approved, we plan to start construction in 2024. Read more in the latest
news release
.
You may also be interested in: