For Kids - Louie and Sniffy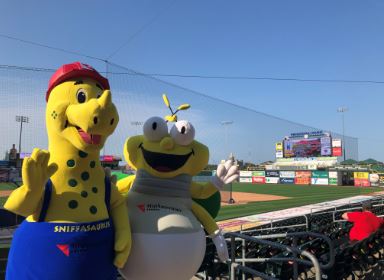 MidAmerican Energy has a strong commitment to energy safety and energy efficiency education. That's why you will see our friends Louie the Lightning Bug and Sniffy the Sniffasaurus bring awareness in your community for energy safety.
To learn more, visit the
Energy for Education
website that provides electric and natural gas safety and energy conservation materials for teachers and students in K-9. Topics include energy efficiency, electric and natural gas safety, and the science of electricity and natural gas.