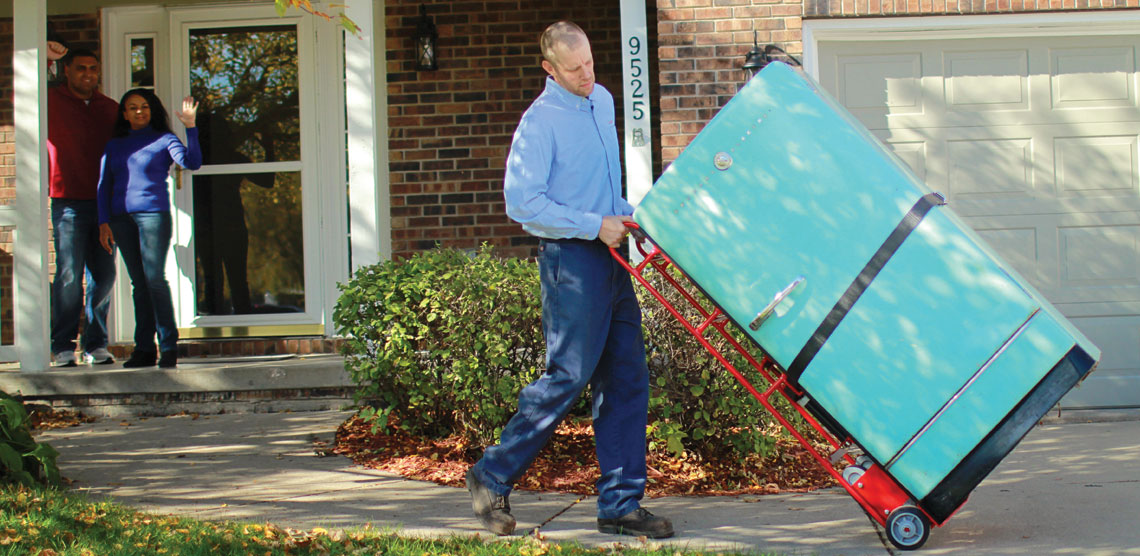 If you are an Iowa or Illinois electric customer and would like to recycle a working refrigerator (10 cubic feet or larger, no commercial sizes) or freezer (10 cubic feet or larger, no commercial sizes),
schedule a pickup
.
MidAmerican Energy works with qualified contractors to pick up and recycle qualifying appliances at no cost to you, and you will receive a rebate within four weeks of the pickup date.
For your safety and ours, we are currently unable to collect appliances inside homes. Qualifying appliances need to be outdoors for pickup. If the appliance cannot be moved outdoors, please call 800-621-2757 for additional pickup options.
Get paid
You will recieve a $50 rebate for each qualifying refrigerator or freezer you recycle. Click below to schedule your appliance pickup online.
If you are unable to use our online scheduling tool or need to schedule a bulk pickup, contact us directly at 800-621-2757 Monday through Friday, 8 a.m.-5 p.m.
Qualifications
Participants must be located in MidAmerican's Iowa or Illinois service territory.
MidAmerican Energy Company must provide the primary electricity to the equipment for which the appliance recycling rebate is being paid.
Eligible appliances must be in working and cooling condition and must be plugged in at the time of pickup.
Minimum appliance size requirements apply (10 cubic feet or larger, no commercial sizes).