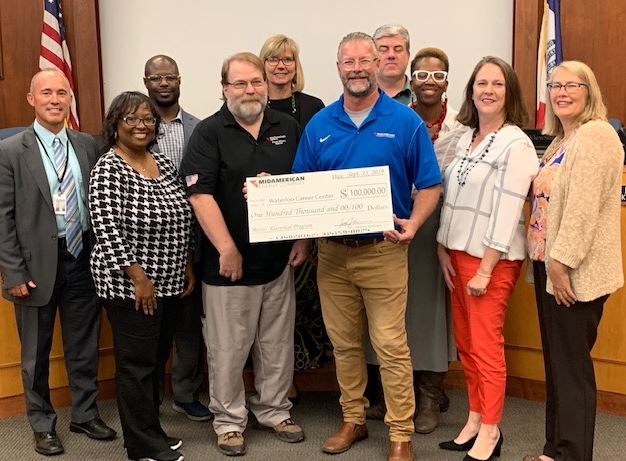 Vibrant, growing communities don't happen by accident. That's why MidAmerican Energy is proud to partner with local community and business leaders and citizens to build strong communities that are better positioned to attract skilled talent and retain business.
It's a privilege to be at your service by supporting programs and initiatives that serve our communities.
MidAmerican sponsors events, community organizations, local fire departments, libraries, parks, college scholarship programs and more. Through the MidAmerican Energy CARES effort, we routinely assist nonprofits year-round within our service area. CARES stands for Community Enhancement, Arts and Culture, Environmental Respect, Education/STEM and Safety.
If you have a local project or event that you would like us to consider supporting, please email
Kathryn Kunert
, Vice President, Economic Connections and Integration. If you have questions about the program, email
CARES@midamerican.com
.
MidAmerican's corporate citizenship activities are funded in part by our annual corporate giving or through the MidAmerican Energy Foundation. The Foundation is made up of MidAmerican Energy shareholders, who believe in supporting community initiatives across our service territory. The Foundation is supported through shareholder dollars, not from customers.