Protecting the Environment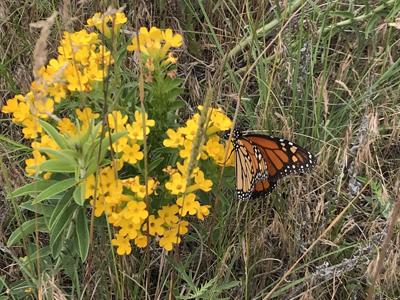 MidAmerican Energy is committed to protecting the environment. Responsibly managing all elements of our operations and implementing measures that minimize our environmental impact is a core part of our business.
Climate Pledge
Berkshire Hathaway Energy, our parent company, signed on to the American Business Act on Climate Pledge at its launch in 2015.
MidAmerican Energy is proud to be part of a company that is committed to environmental responsibility and willing to play a leading role in developing sustainable, climate-friendly solutions to meet customers' energy needs while keeping costs reasonable and affordable.
Components of Berkshire Hathaway Energy's pledge:
Invest up to an additional $15 billion in renewable energy generation.
Build additional wind generation.
Retire coal-fueled generating capacity.
Add solar and wind capacity through long-term power purchase agreements.
Invest in transmission infrastructure to bring more renewable energy onto the grid.
Help develop markets in the West to more effectively integrate renewable resources.
Components of MidAmerican Energy's pledge:
We are growing the use of renewables as an energy source.
We are building transmission lines as part of a comprehensive, long-term regional plan to support the integration of more renewable energy onto the electric grid.
We are reducing coal as a percentage of our generation mix and have installed technology to reduce emissions at our coal-fueled plants.
We are pursuing advanced technologies, such as energy storage options, that will help achieve a more sustainable energy future.
Find more information on MidAmerican Energy's carbon dioxide emissions reduction efforts and Berkshire Hathaway Energy's sustainability focus
here
.