EconomicAdvantage365: Webinars and Resources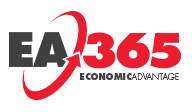 Delivering on our promise to be more than just your utility partner, the EconomicAdvantage team shares valuable and timely information important to economic developers and community leaders in our service territory.
If you'd like to be added to our LINK e-newsletter distribution list, or if there's a topic you'd like to see featured in an upcoming webinar or enewsletter, please reach out to your
business and community development manager
. We value your input!
2021 Articles and Webinars