Diversity, Equity and Inclusion
At MidAmerican, we are committed to maintaining a diverse, equitable and inclusive workplace that enhances the communities in which we live and work, and enriches the lives of our employees. We strive for a work culture where all ideas are heard and valued. Our goal is that all employees bring their whole selves – with unique experiences and talents – to work, to serve you in the best way possible.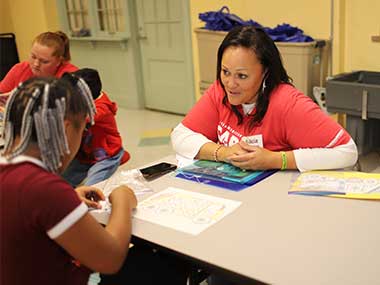 Our goal isn't just to create a workforce that reflects our commitment to diversity and inclusion, we partner with community organizations with similar goals so that everyone who lives in our communities might have the same opportunity. We are proud supporters of the United Way of Central Iowa's 21-Day Equity Challenge, which invites participants to learn and take action with daily prompts on important topics such as understanding privilege, housing and redlining, justice system inequities, allyship and more.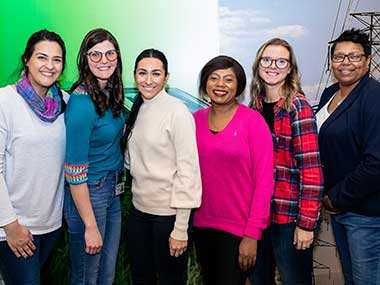 So, what does diversity, equity and inclusion really mean at MidAmerican? It means aggressively pursuing opportunities to improve customer service and increase satisfaction, while keeping our commitment to our employees. It means that we live and breathe
a safety culture
by investing in tools and training that will keep us out of harm's way and utilizing human performance techniques to reduce risks. It means transforming our workplaces to increase collaboration and strengthen critical skills among our employees. It means offering new employee networking groups, like VETRN, BEAUTIE, InspirAsian, Energized Women, Our Familia and PRIDE Connection, so employees can connect and share new ideas and perspectives.

VETRN
fosters inclusion for veteran employees
VETRN, our longest-standing employee resource group, advocates for the interests of our veteran employees and provides resources to make the transition from military to the civilian workforce easier. This group connects employees with shared experiences to network, offer career advice, organize volunteer opportunities and provide ideas that improve our business and overall employee satisfaction.